---
Learn Live: Create a web API with ASP.NET Core
Featuring: Jon Galloway, James Montemagno
Come learn live how to create a RESTful service with ASP.NET Core that supports Create, Read, Update, Delete (CRUD) operations.
November 29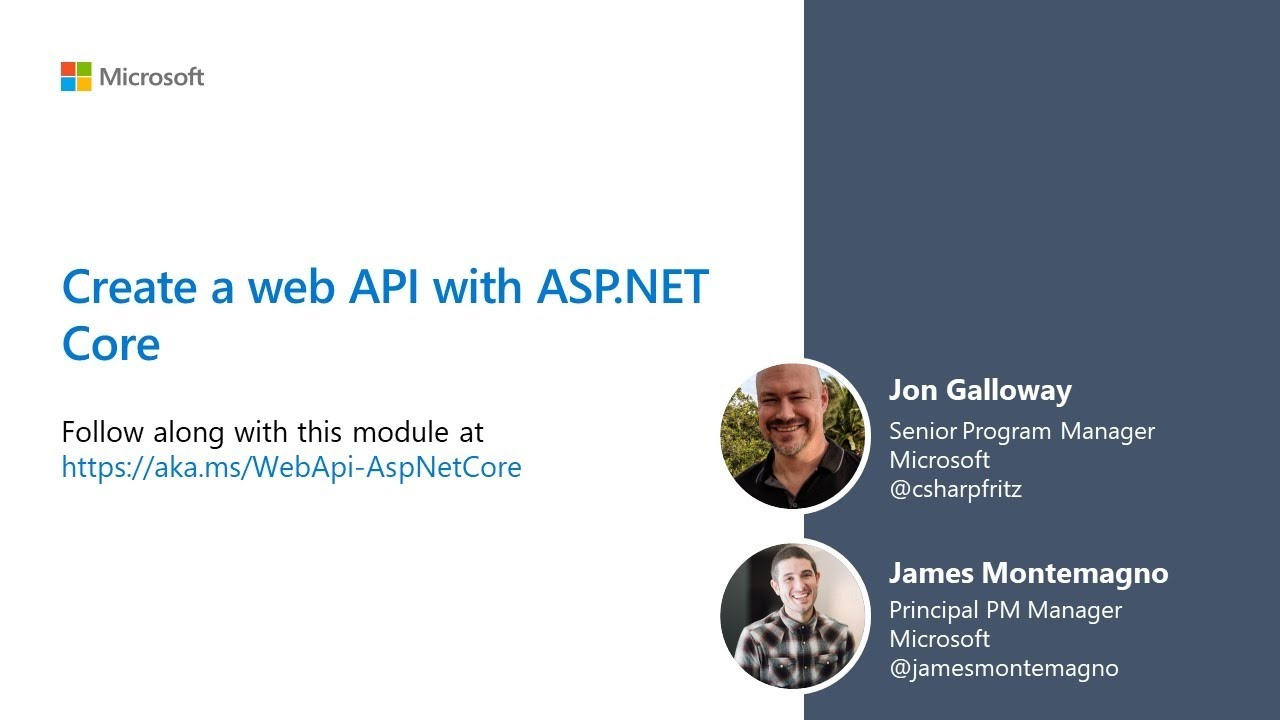 November 30
December 1
Hot Chocolate 12 and GraphQL 2021
MICROSOFT
EFCORE
GRAPHQL
WEBAPI
Featuring: Jeremy Likness, Michael Staib
Hot Chocolate 12 allows for more schema-building options with deeper integrations into EF core. Hot Chocolate has already implemented the new GraphQL October 2021 spec, and we will explore the new capabilities. We now support the complete stream and defer spec and will look into these new data fetching capabilities.
December 2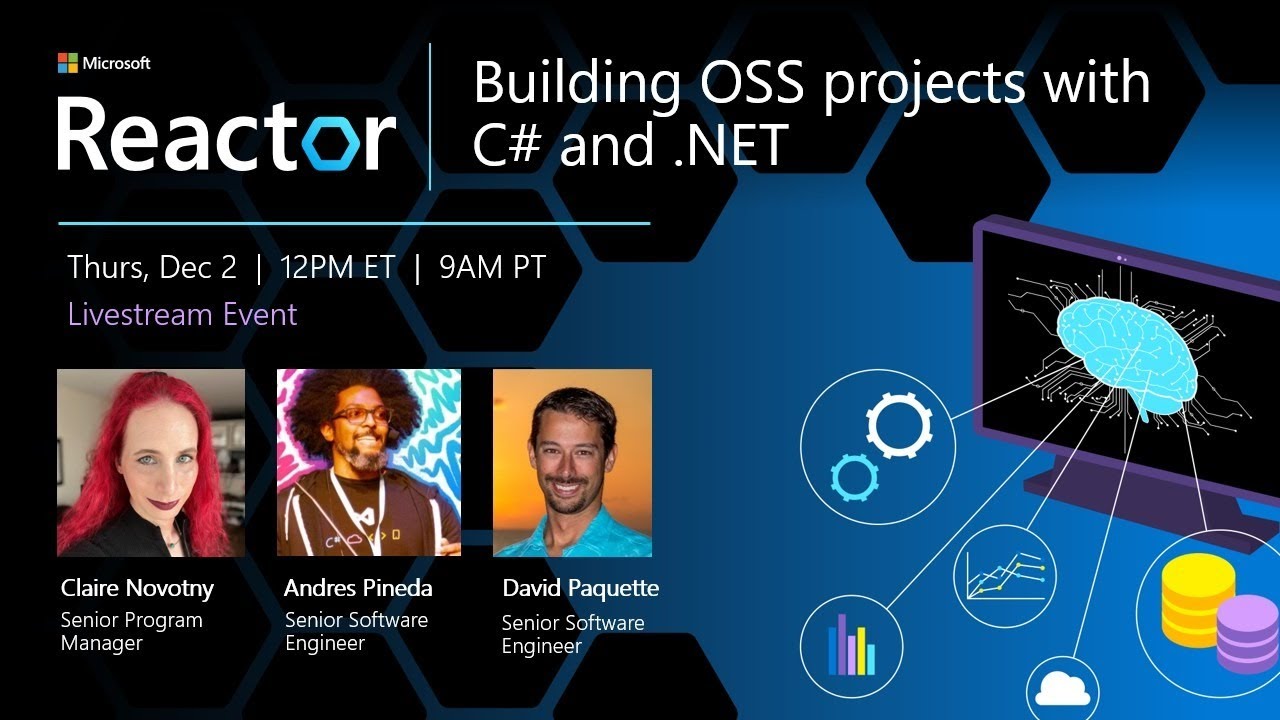 December 3